Planning Home Remodeling Mooresville NC
If you are interested in hiring a general contractor for home remodeling in Mooresville NC, it's important that you understand what to expect in the process of a major remodeling project. There are many aspects to remodeling your home or even redoing just a few rooms of your home. For any home remodeling in Mooresville NC, you need to know how to prepare and just what the process might be like after it gets underway. Here are some top points to keep in mind for your home remodeling in Mooresville NC:
Planning Home Remodeling Mooresville NC can be messier than you think:
As soon as a licensed general contractor starts to take apart long-standing elements of your home that is a very good chance that you are going to uncover a number of things you definitely don't want to see. Unearthing carpet pads, taking out cabinets and redoing showers can cover all sorts of insects, mold and more. During a home remodeling you can often see the history of your home whether it's residue of previous smokers or unearthing wallpaper from a totally different era.
Trash removal requires planning: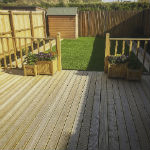 In most cases for a home remodeling effort you will need to work with the contractor or plan your own waste removal. For home remodeling in Mooresville NC you're going to need to have a dumpster as well as a plan with your local waste management company to get rid of all of the extra items. You might be able to find a local organization that repurposes fixtures, tubs and other items from your home but for the most part a lot of it is going you need to go into a landfill.
Demolition doesn't require too much care:
You may be a little worried in working with a contractor when you see them start to demolish parts of your home for a remodeling effort. The only real things that you need to protect from damage include your Windows, bathtubs, sinks and drywall. The rest of the items in your home can either stand up to some rough handling or experience full removal and repair for remodeling effort.
It can take a considerable investment in tools:
Remodeling requires a number of tools ranging from a high-quality shop vacuum to an electric drill, screwdriver set, trash bags, crowbars and more. This can be a considerable investment for tools alone and if you are interested in just a one room renovation or a fairly simple renovation project, it may be a better idea to use a Mooresville NC general contractor instead of going out to invest in all of the items yourself.
Home remodelling is a process:
An experienced contractor will have the right process in mind for it tackling any type of renovation. When tackling a full kitchen renovation for example, it's much easier to take out cabinetry and other fixtures so that you can accurately measure the space and plan out brand new configurations for the kitchen design. With many years of experience in home remodeling a good contractor will have the right processes in line for the most efficient renovation procedure.
Things are going to look disorganized for some time:
It can be extremely overwhelming to come home to a house that's in constant disarray during a remodeling process. This is part of the reason why so many homeowners get very stressed with contractors when deadlines are not met. It's important to prepare for messes in almost every room and to expect some changes in lifestyle like not being able to access certain rooms throughout the renovation process. Home renovation project can certainly change your routine and effect your lifestyle for the entire amount of time that it's going on.
Keep some of these top ideas in mind for your home remodeling Mooresville NC.